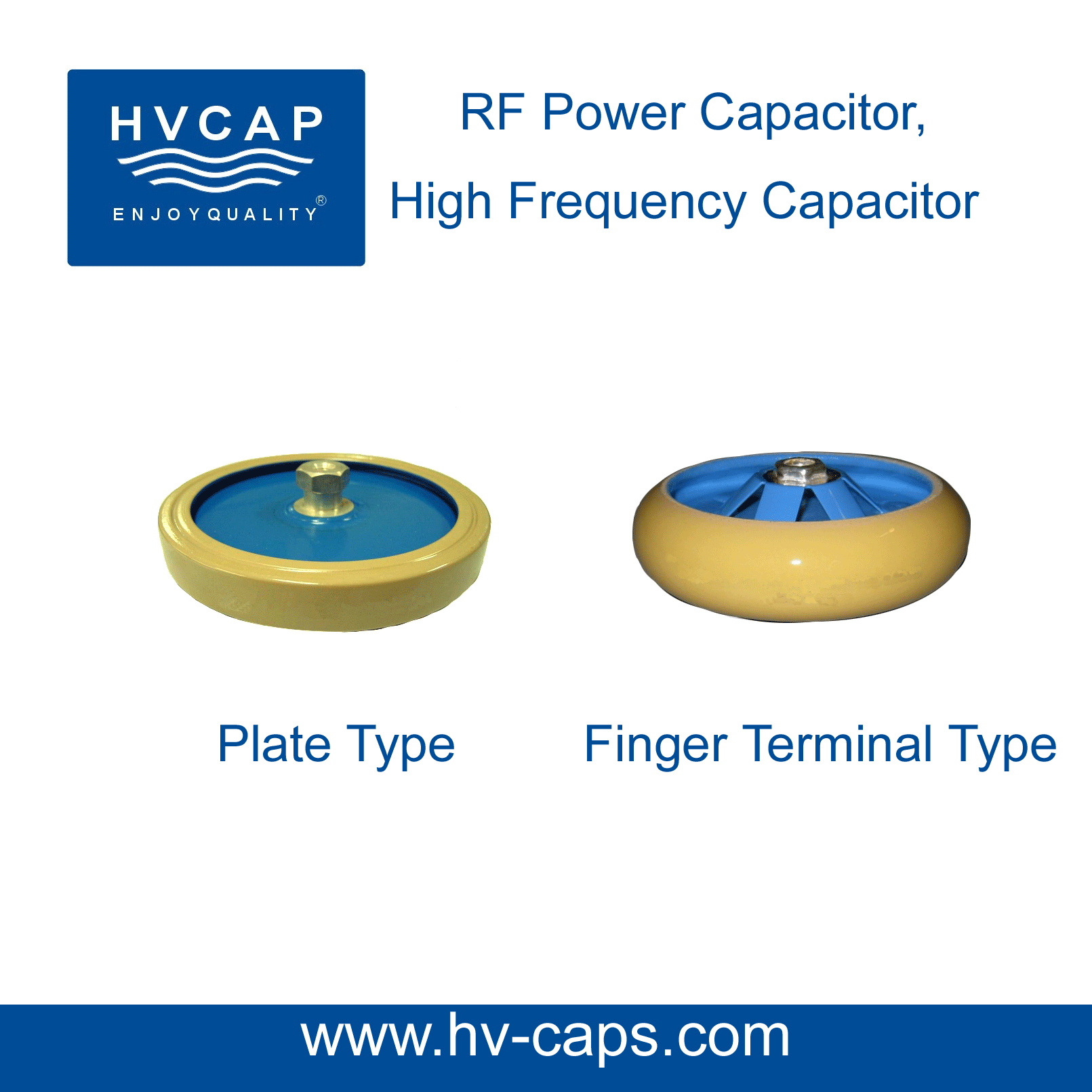 RF Power Capacitor made of N750 (same as R85 material from Vishay) Class one
ceramic dielectric ,same to Vishay Draloric RF power plate capacitor series P70,P100,P140,
P200 and FPE 200, FPE 210. Major application fileld is various RF power machine, wood processing
machine,textile making machine, PVC HF welding machine and radio transmission machine.Take
to HVC enginner for Vishay RF capaciors item that required a replacement.

Frequently use model in European and USA market like:
PE200,30KV 1000PF, PE200 30KV 1500PF, 14KV 200PF,20KVA,14KV 500,20KVA,
PE100 ,14KV 800PF, 14KV 800PF,14KV 1000PF.






MATERIAL
Capacitor elements made from Class 1 ceramic dielectric with noble metal electrodes.
Flexible connection terminals copper/brass,
silver plated, to allow for series and parallel interconnection.
FINISH
Noble metal electrodes and terminals protective lacquered.
The contoured insulating rim is additionally glazed.
FEATURES
• Low losses
• High reliability
• High voltage ratings
APPLICATIONS
These high technology are designed for usage in high frequency Induction heating and welding
equipment were high voltage ratings are required.
CAPACITANCE RANGE
50 pF to 6000 pF
CAPACITANCE TOLERANCE
± 10 % ,± 20 %
CERAMIC DIELECTRIC
RATED VOLTAGE
3.3 to 30 kVp (= RF peak voltage + DC voltage)
DIELECTRIC STRENGTH TEST
DISSIPATION FACTOR
Max. 0.006 %
INSULATION RESISTANCE
Min. 10 000 MΩ (at 25 °C)
OPERATING TEMPERATURE RANGE
- 40 °C to + 85 °C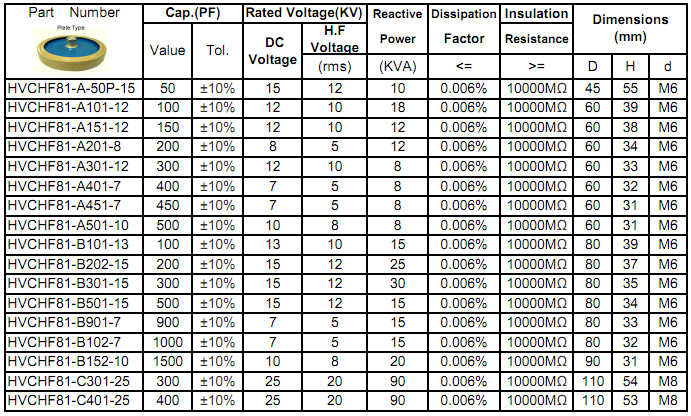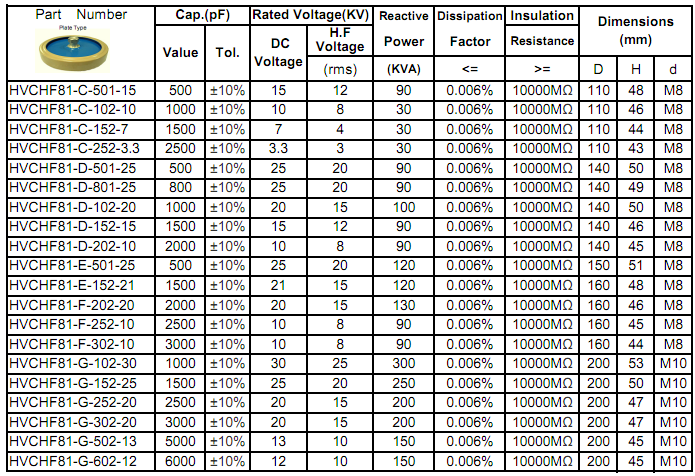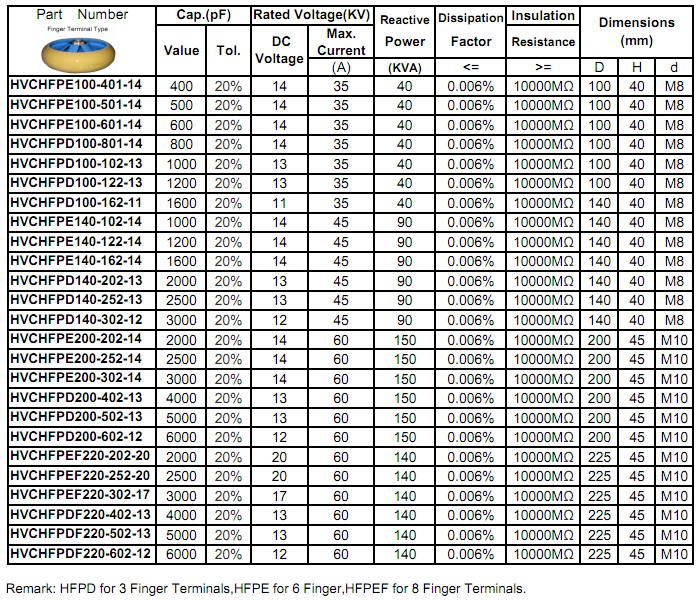 Download Datasheet here:

Hot Item:
Browse Other Products