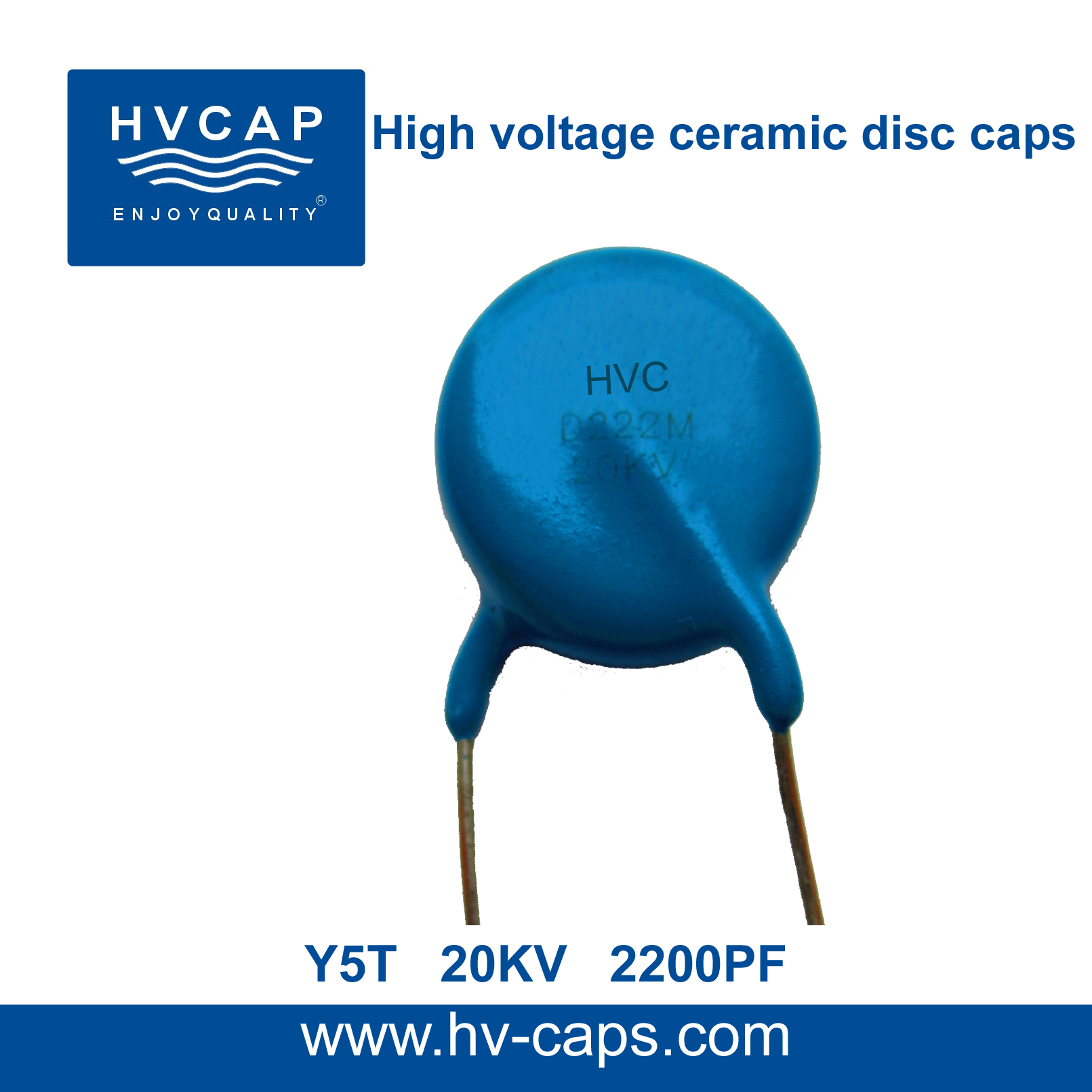 High Voltage Ceramic Disc Capacitor 20KV 2200PF (20KV 222M)
Manufacturer: HVC
Series: Ceramic Disc Type Capacitor
Capacitance: 2200pf (222M)
Voltage - Rated: 20KV
Tolerance: M---± 20 %
Mounting Type: Leaded,Through Hole
Operating Temperature: -25℃~+85℃
Dielectric Strength: 150% of rated voltage
Insulation Resistance: Min. 200 000 MΩ at 25 °C
Product Description:
high voltage dc capacitor, ceramic capacitor, capacitor uf, capacitor ceramic, capacitors in series, capacitors in parallel, ceramics capacitor, plate capacitors, ceramic disc, capacitors in circuits, bypass capacitor, capacitor 104, ceramic disc capacitor, disc capacitor,
Application:
Circuit Protection, Dust collector, Dust Collection Systems, Electrostatic Generator, Electrostatic Machines, Static Electricity Generator, Enclosed Fixed Bank, Metal Enclosed Capacitor Banks, Enclosed Capacitor Banks, Fault Current Limitation, Fault current limiter

Capacitor knowledge:

Main failure mechanism of capacitor breakdown
(1) dielectric materials have defects or defects, or contain conductive impurities or conductive particles.
(2) dielectric aging and thermal aging;
(3)Electrochemical reaction inside the dielectric.
(4) migration of silver ions;
(5)The dielectric is subjected to mechanical damage during the manufacture of capacitors.
(6)Changes in the molecular structure of the dielectric.
(7)Arcing in high humidity or low pressure environment;
(8)Dielectric transient short circuit under mechanical stress.
(9)Prevention of capacitor overvoltage failure
(10)Capacitors are liable to be broken down under overvoltage, and instantaneous high voltage often occurs in practical applications.
(11)Select capacitors that withstand transient overvoltage and find the original plant to be safe and reliable.
Browse Other Products