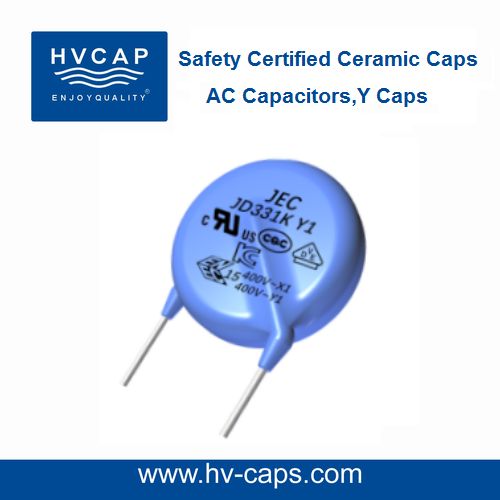 FEATURES
• Complying with IEC 60384-14 3 rd edition
• High reliability
• Complete range of capacitance values
• Radial leads
• Singlelayer AC disc safety capacitors

APPLICATIONS
• X1, Y1 according to IEC 60384-14.3
• Across-the-line
• Line by-pass
• Antenna coupling
• Network and security protection,audio visual product,
Home Appliance,new energy,Industry automation,LED
DESIGN
The capacitors consist of a ceramic disc of which both sides are silver-plated.Connection leads are made
of tinned copper having a diameter of 0.032" (0.81 mm) or 0.025"(0.64 mm).The capacitors may be supplied
with radial kinked or straight leads having a lead spacing of 0.375"(9.5 mm) or 0.250" (6.4 mm).The standard
tolerance is ± 20 %. Coating is made of flame retardant epoxy resin in accordance with "UL 94 V-0".
INSULATION RESISTANCE
Min. 1000
Ω
F
TOLERANCE ON CAPACITANCE
Y5P±10%(K );Y5U,Y5V±20%(M)
DISSIPATION FACTOR
Y5P,Y5U<=2.5%; Y5V <=5% Measure at 25C,1Vrms,1KHz
CERAMIC DIELECTRIC
Y5V Y5U Y5P (Class 2)
CLIMATIC CATEGORY ACC. TO EN 60068-1
25/125/21

OPERATING TEMPERATURE RANGE
-40 °C to +125 °C
CAPACITANCE RANGE
10 pF to 0.010 μF
RATED VOLTAGE
IEC 60384-14.3:
• X1: 400 V AC , 50 Hz
• Y1: 400 V AC , 50 Hz
DIELECTRIC STRENGTH BETWEEN LEADS
Component test:
4000 V AC , 50 Hz, 60 s
DIELECTRIC STRENGTH OF BODY INSULATION
2300 V AC , 50 Hz, 60 s (destructive test)

DIMENSIONS AND CAPACITANCE
Rated:X1,Y1:AC400V Dielectric strength:4000Vac
All Y5V item able to change to Y5U material upon request.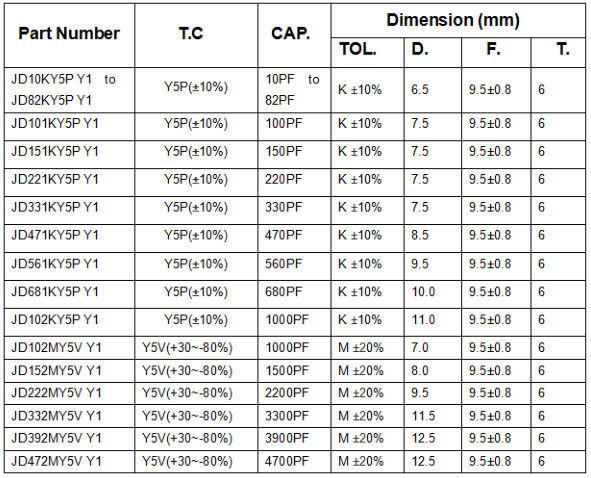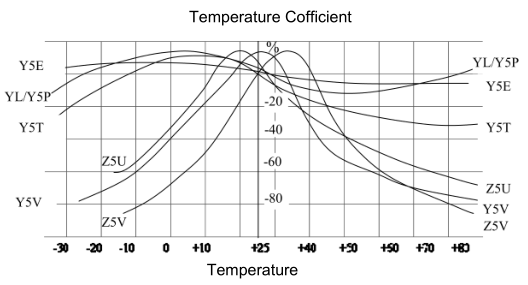 APPROVED AND RECOGNIZED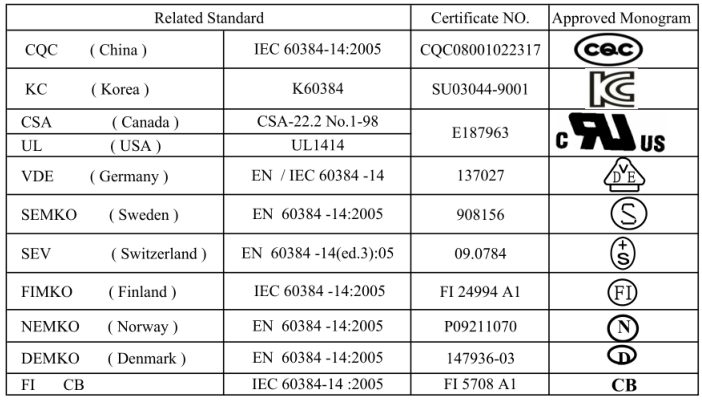 MARKING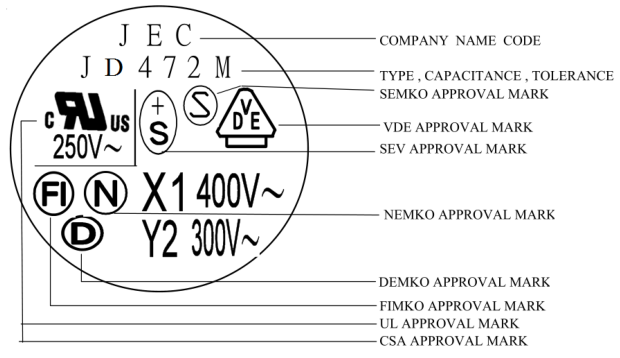 DATASHEET DOWNLOAD

HVC Safety Certified Capacitors Datasheet Y1
Hot Item:
Browse Other Products